"deviantart"
Sunday, September 25, 2011
The Day of the Pumpking by Borruen on deviantART.
His description of the piece:
"Every year the inhabitants of Catratsburg celebrate the "Day Of The Pumpking". A ritual, held every spring, to recall a legendary battle between the evil General Pumpking and the mighty hero Roland Ratsburgh and his loyal squire Kats.

The Pumpking was the impetuous general of Graveland, a militaristic city that wishes to destroy it's rival, the peaceful Catratsburg. By conquering it's nemesis, Graveland would be free to expand more and more with no opposition. The piece portrays the day when the two forces confronted each other. Two heroes against a horde of evil beings, the fate of the whole world to be decided by a valiant mouse and a loyal cat. The battle raged on."

It was inspired by Fantomas, Zelda, Chrono Trigger (the rat was based on Frog), fairytales, Animal Farm, Tim Burton, Town Musicians Of Bremen and some other stuff
Wednesday, September 21, 2011
I got my painting in the mail today!
I bought this, as a commission, from the amazingly talented Amy Hooton on deviantART. She's got some of the most amazing art, seriously!
I basically just told her my favorite color scheme and asked her to do her thing, because I love all her art, and she created MY FAVORITE PAINTING EVER. I cannot wait to get this framed and hung!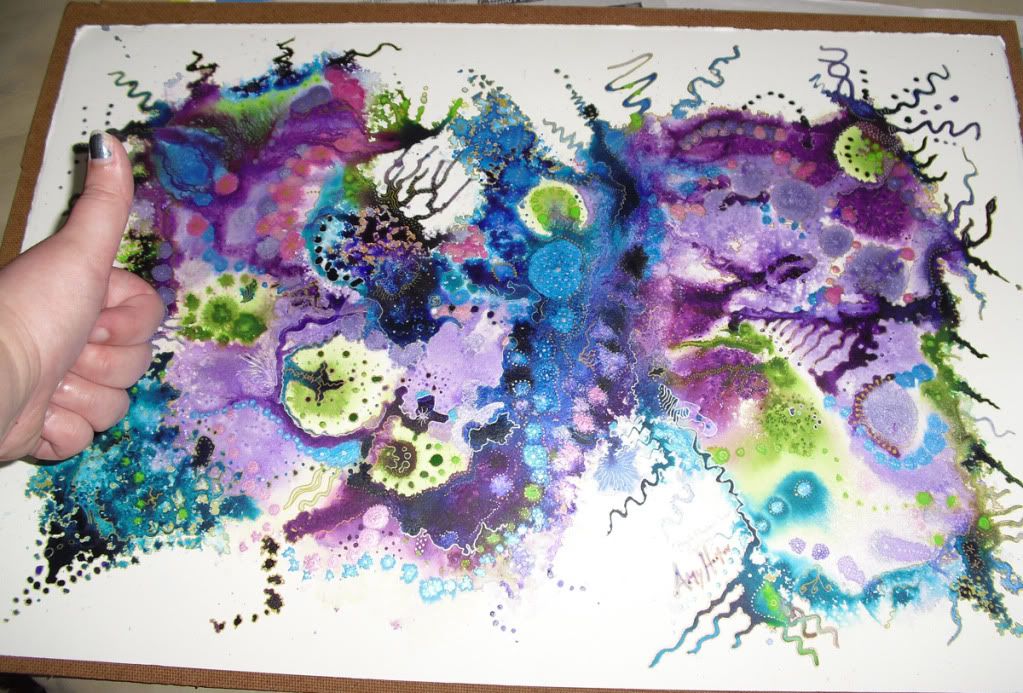 Saturday, September 17, 2011
See in HQ on Glottis78's deviantART
I know it's early yet but this reminds me of Christmas for some reason.